« Roles
Project Assurance
First, why do we need Project Assurance? Consider the following situations:
We have a new Project Manager in the company who is not fully aware of the corporate quality standards, so they will most likely deliver a product that cannot be used as expected.
A Project Manager might have discovered a big issue but is afraid to report it, as they don't want to be the bearer of bad news. So they keep quiet and hope the issue will go away.
For each of these situations, the Project Manager may be telling the Project Board that everything is fine and that the project is going as planned, so it is important that the Project Board get a second opinion and this 2nd opinion is called Assurance or Project Assurance.
The Executive is responsible for Business Assurance.

They wish to ensure that the business aspects of the project are correct.
They keep asking: Is the project value for money?

The Senior User is responsible for User Assurance.

They wish to ensure that the project will deliver the correct products and these products will meet the expected requirements.
They keep asking: Will the product work as expected?

The Senior Supplier is responsible for Supplier Assurance

They want to ensure that the products will be delivered as expected and that the right materials and people are in place to do the work.
They keep asking: Can it be done within time, cost, and other variables?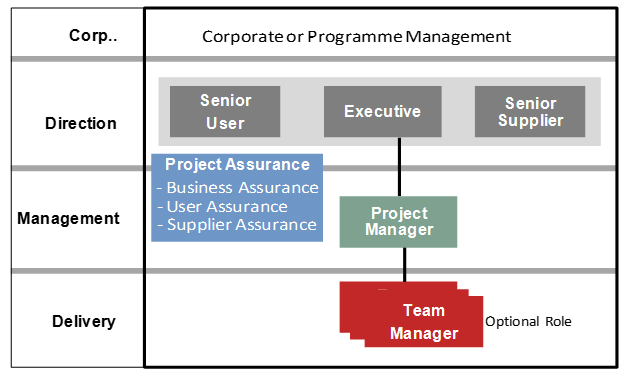 The Project Board can decide to do this assurance themselves or they can assign these assurance tasks. Project Assurance persons should support the Project Manager, that is, to make them aware of standards which they should use in the project. The Project Manager should also feel comfortable to ask for guidance from Project Assurance.