« Management Products
Project Product Description

Downloadable Template
The Project Product Description is normally a 1-3 page description of the main product that will be produced by the project. The structure of this document is covered in both the quality and plans themes. The Project Manager will extract this information from the Senior User role which can be one or more people and will also involve subject matter experts who give feedback on what is and what is not possible to do. Project Product Description defines what the project must deliver in order to gain acceptance and it is used to:
Gain agreement from the user on the what they want (project's scope)
Define the customer's quality expectations so the project can deliver a fit for purpose product
Define the acceptance criteria, method and responsibilities for the project.
Timeline Highlight Report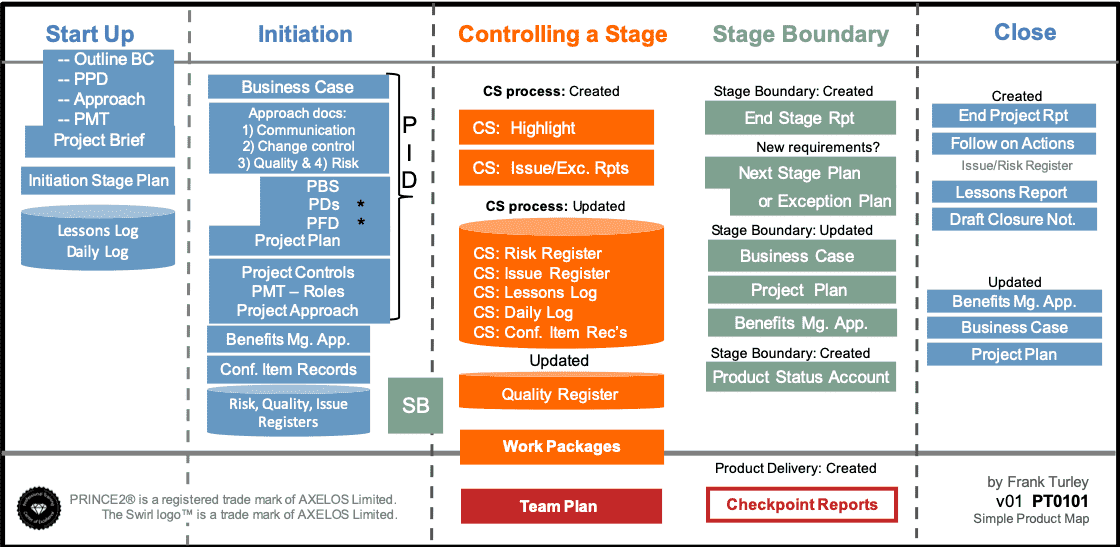 Sample Project Product Description
Sample from the Driving School project on Trello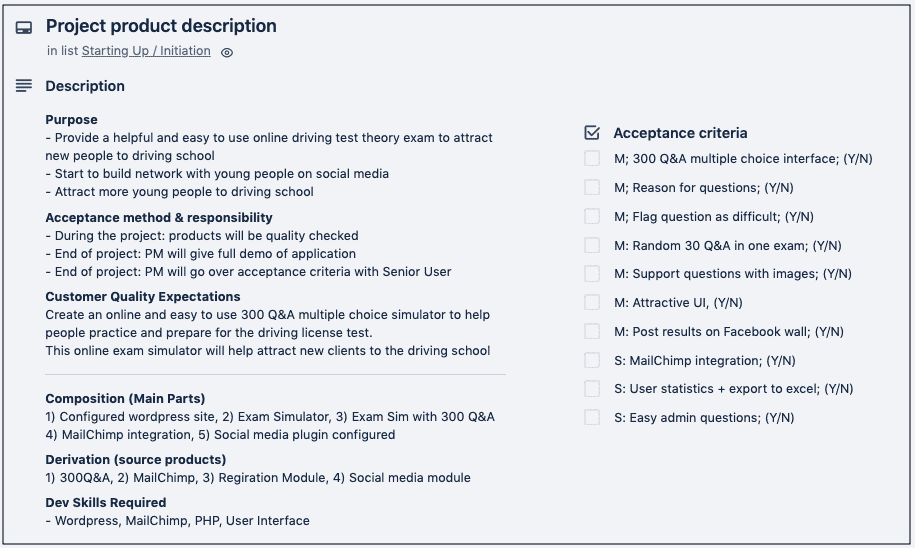 The purpose section is clear and therefore easy to understand.
It shows how the project product will be accepted.
Customer quality expectation give a high level overview.
Acceptance criteria is clear and includes quality information.
AXELOS Sample - Annual conference
Link to Annual conference Project Product Description
PEN Project Sample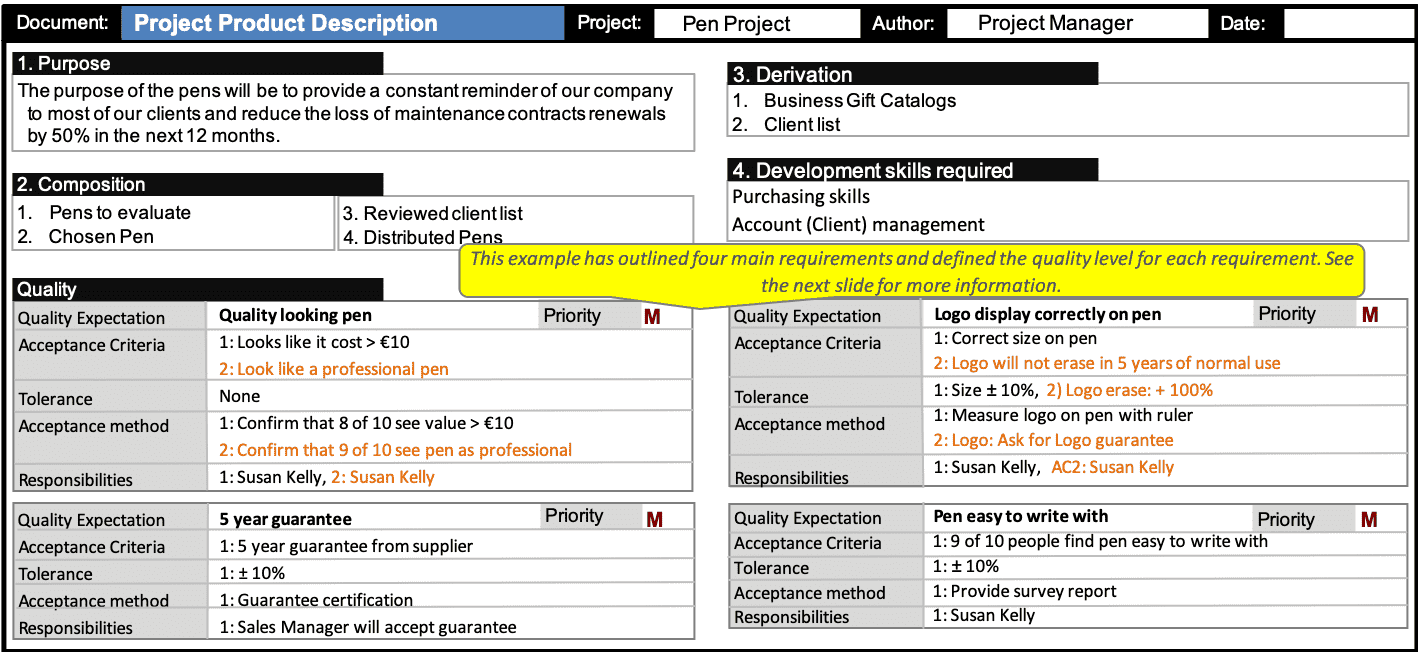 As you can see, you not have to create a big document, this is just one slide.
Source data for the Project Product Description
Discussions with the Senior User using facilitated workshops
Discussions with the Executive
Request for proposal which includes an overview of requirements (customer/supplier environment)
Subject Matter Experts (future Team Managers)
Format Project Product Description
Word / PDF document.
Presentation slides
Entry in a project management tool: see the Trello example above
Quality Criteria
Clear purpose of the main product
Complete scope of the project and perhaps what is not included
Clear (not vague) and realistic acceptance criteria that will be used to assess the project
Acceptance criteria should cover stakeholder requirements
Define how the main project product will be assessed

All criteria are measurable
Each criterion is individually realistic
All criteria can be proven within the project life (see the above examples)
Tips from Frank
You do not have to write a massive Project Product Description.
Remind of users of the type of Project Product Description you wish to create with them and show them an example of PC or house (1 page that gives a very good idea of the product).
Start with a clear purpose and get buy in on this purpose.
For each feature discussed as the question: How can we prove we have meet your expectations.

E.g., Fast search results ==> Search results in < 2 seconds
E.g., Big SSD Drive ==> SSD Drive 500 GB

Review the Project Product Description if a change request is accepted and see if it needs to be updated.