« Management Products
Issue Register

Downloadable Template
The Issue Register captures and keeps track of all formal issues. It is regularly monitored by the Project Manager throughout the project. Just imagine a spreadsheet where each line is an issue and there are columns for Issue ID, Issue Type, Date Raised, Raised by, Description, Current Status, and Close Date. So, we can that the purpose of the Issue Register is to capture and maintain information on all the formal issues. Informal issues are normally placed in the Daily Log by the Project Manager as these can easily be taken care of the Project Manager, and they do not need help from others; e.g., Meeting room is unavailable, or project printer needs new ink.
How does an Issue Report relate to an Issues Register?
An Issue Report is a description of one or more issues from the Issue Register. So issues are first entered into the Issue Register and then an Issue Report is created to add more detailed information as you cannot send a person a ROW of data from a spreadsheet. See the Issue Report for more information.
Timeline Issue Register
The Issue Register is first created in the Initiation Stage after the project is officially started.
It is then used by the Project Manager during the rest of the project.
At the of the project, the Issue Register is handed over (Follow on action recommendations) to the people that will support the delivered products after the project is closed.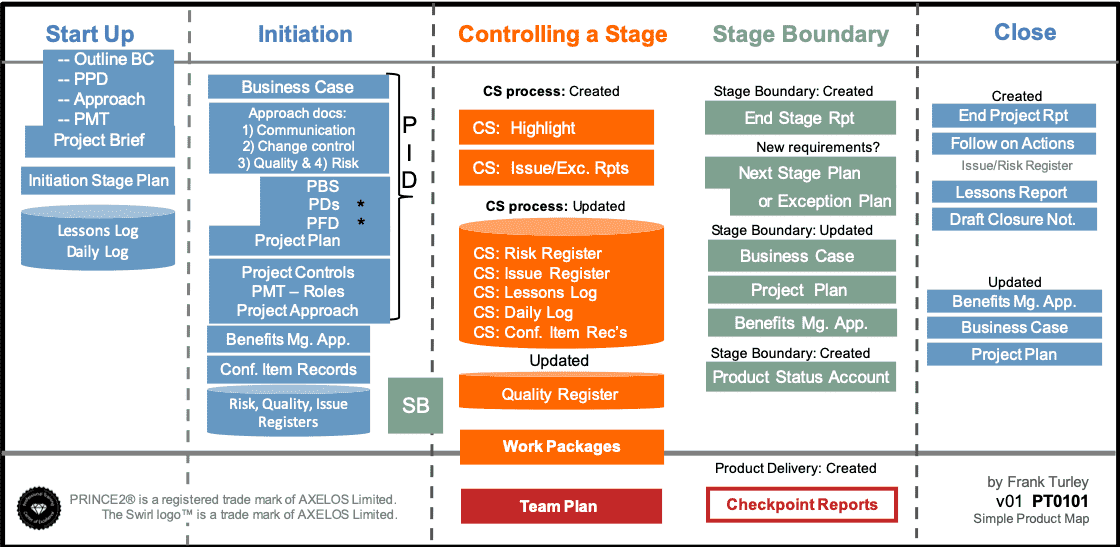 Sample Issue Register

Each row contains a new issue. Some of the issues may be related.
PRINCE2 has three types of issue and two types are shown here.
Dates raised and closure dates are added
The priority column is and severity columns are important to fill as this allows issues to be compared with each other
Note: Much more information we be added to the Issue Report
Source data for the Issue Register
The format of the Issue Register will be defined in the Change Control Approach as well as the scales to be used for priority column is and severity
Stakeholders normally alert the Project Manager regarding new issues and then they are added to the Issue Register
The Issue Register is continually updated during the project and this can be a daily task for the Project Manager
Once the issue has been resolved. The status is changed to Closed and the closure date is added.
Format of the Issue Register
An Issue Register can be a document, spreadsheet or database (normally a spreadsheet)
Some bigger project environments use a project management tool which provide support for issues and risk and related reports.
Quality Criteria for Issue Register
The status indicates whether action has been taken regarding the issue
The issues should have a unique number which makes them easier to track
The Project Manager has a process to follow for managing issues.
Access to the Issue Register is controlled and the register is kept in a safe place.
Some tips from Frank
Use a shared spreadsheet on a shared drive for an Issue Register as this makes it easier to share and discuss and link Issue Reports to a specific risk.
The Project Manager must give themselves time to review issues as this is an activity that is overlooked if the Project Managers gets busy.
Do not hide major issues from the Project Board and remember the Executive is responsible for the project.
Understand the relationship between Issues and Risks