Management Products
There are two types of products in a project:
Specialist Products: those that are parts of the final product and would be handed over to the customer
Management Products: those that are created to support the Specialist Products (e.g. plans and reports)
PRINCE2 uses the term Management Products instead of documents, because they be presentations, videos, voice recordings, or even telephone calls; depending on how you tailor PRINCE2; and remember that Tailor to Suit the Project Environment is one of our principles.
On the other hand, there's no need to have a one to one relationship between the Management Products and physical realities: you can merge multiple Management Products into a single entity (e.g., Issue Register and Risk Register ), or split one into multiple entities (e.g., Change Control Approach ).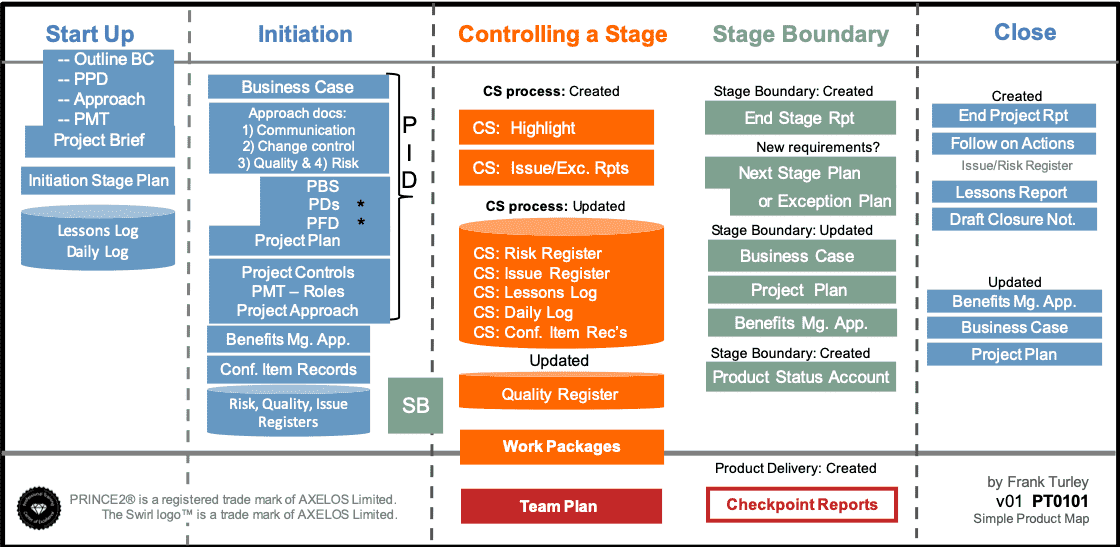 The following are the PRINCE2 management products:
Baselines
Records
Reports